News from CPSC
                        U.S. Consumer Product Safety Commission
Office of Communications                                                                                                                  Washington, D.C.

For Immediate Release                                             Firm's Recall Hotline: (877) 337-2653
November 16, 2011                                                  CPSC Recall Hotline: (800) 638-2772
Release #12-043 CPSC Media Contact: (301) 504-7908
Liebherr Expands Recall of Refrigerators Due to Injury Hazard; Door Can Detach
WASHINGTON, D.C. – The U.S. Consumer Product Safety Commission, in cooperation with the firm named below, today announced a voluntary recall of the following consumer product. Consumers should stop using recalled products immediately unless otherwise instructed. It is illegal to resell or attempt to resell a recalled consumer product.
Name of Product: Liebherr Freestanding 30-Inch Wide Bottom Freezer Refrigerators
Units:  About 8,000 units (About 5,700 built-in 30-inch wide bottom freezer refrigerators were recalled in March 2011)
Importer: Liebherr-Canada Ltd of Ontario, of Canada
Manufacturer: Liebherr-Hausgeraete Lienz GmbH, of Austria.
Hazard:  The refrigerator's door can detach, posing an injury hazard to consumers.
Incidents/Injuries: Liebherr has received 16 additional reports of doors detaching on the freestanding refrigerators, including two reports of injuries involving bruising and strains.
Description:  This recall involves Liebherr freestanding 30-inch wide bottom freezer refrigerators with model and index numbers listed below.  The refrigerators were sold individually or as side-by-side companion units. The refrigerators come in stainless steel."Liebherr" is on the upper center of the refrigerator door and the top interior control panel. The model number can be found on a label located behind the bottom drawer on the left interior side of the single door refrigerator.
Model Number

Index Number

CS 1601

10

/

237

10A

/

237

10B

/

237

10C

/

237

10D

/

237

10E

/

237

10I

/

237

10J

/

237

CS 1640

10

/

137

10A

/

137

10E

/

137

10F

/

137

CS 1650

10

/

137

10A

/

137

10B

/

137

10C

/

137

10D

/

137

10E

/

137

10F

/

137

10G

/

137

10K

/

137

10L

/

237
Sold at:  Appliance and specialty retailers nationwide from February 2004 through July 2009 for between $3,500 and $3,800.
Manufactured in:  Austria
Remedy:  Consumers with recalled refrigerators should contact Liebherr immediately to schedule a free in-home repair. Consumers should check their refrigerator immediately to see whether the door hinge pin has become loose as indicated by a popped up hinge pin at the top. If the hinge has not become loose and the door is functioning properly, consumers may continue to use the refrigerator until it is repaired.
Customer contact:  For additional information, contact Liebherr toll-free at (877) 337-2653 Monday through Friday 8 a.m. to 5 p.m. MT or visit Liebherr's website at  www.liebherr.us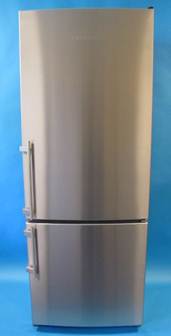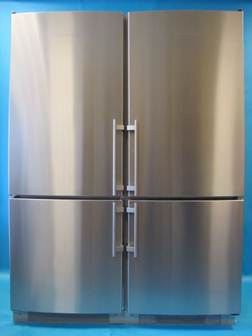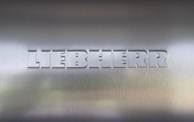 Individual Unit                    Individual Unit in Side-By-Side Installation
Inspection of door hinge pin
                                       Check top hinge.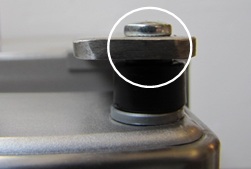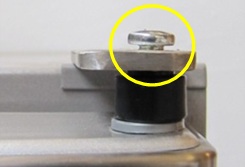 Not Yet Failed                                           Danger: Door Hinge Pin Popped Up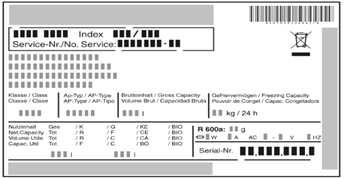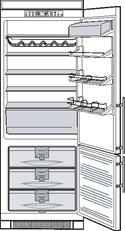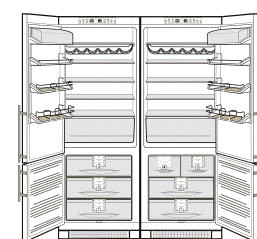 Location of the Model and Index Number

                         Model and Index Number
The U.S. Consumer Product Safety Commission (CPSC) is still interested in receiving incident or injury reports that are either directly related to this product recall or involve a different hazard with the same product. Please tell us about your experience with the product on SaferProducts.gov.
CPSC is charged with protecting the public from unreasonable risks of injury or death associated with the use of the thousands of consumer products under the agency's jurisdiction. Deaths, injuries, and property damage from consumer product incidents cost the nation more than $900 billion annually. CPSC is committed to protecting consumers and families from products that pose a fire, electrical, chemical, or mechanical hazard. CPSC's work to ensure the safety of consumer products—such as toys, cribs, power tools, cigarette lighters, and household chemicals—contributed to a decline in the rate of deaths and injuries associated with consumer products over the past 30 years.
Under federal law, it is illegal to attempt to sell or resell this or any other recalled product.
To report a dangerous product or a product-related injury, go online to: SaferProducts.gov, call CPSC's Hotline at (800) 638-2772 or teletypewriter at (800) 638-8270 for the hearing impaired.  Consumers can obtain this news release and product safety information at www.cpsc.gov.  To join a free e-mail subscription list, please go to www.cpsc.gov/cpsclist.aspx.
####